Combining authenticity and modernity, "Chez Gaston" offers a rich and various menu, on a self-service way. We hear of the delicious blueberry pie even down in the valley! Served after the "croûte savoyarde aux cèpes" or the "Reblech'burger", the meal is a real treat!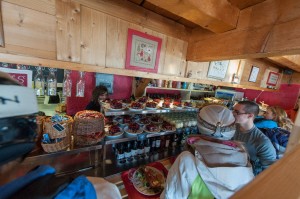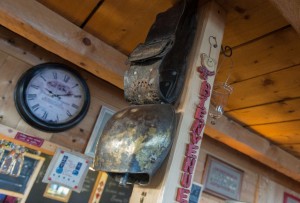 Amateurs of Savoie's specialities will be pleased by the "Tartiflette". Others will take great delight in the famous "Côte de boeuf", or in the "Soupe à Pépé Gaston": fresh vegetables and pieces of diced bacon. Don't miss them on the drink list: the cinnamon-apple juice, or the hot chocolate and its mountain of whipped cream!
Open at summer and winter times, the restaurant "Chez Gaston" welcomes you all week long, from 11.30 am to the closing of the ski area, on the panoramic terrace or in one of the three dining rooms. Possibility to privatize the evening on request.